Wordpress Customization For
$10 per hour
Custom WordPress Development

WordPressprogrammers.com coders are expert in WordPress Customization. whether its theme design customization or theme code customization our WordPress customization service will provide an outstanding result and satisfy our client's need.
we are expert in Custom WordPress Development. we will do WordPress installation & set up, blog customization, design integration, custom theme integration. Our developers will improve the website looks, graphics, background, images and can satisfy the clients by their innovative solutions.
Our Custom WordPress Development services includes:
Installation & setup
WordPress blog customization
WordPress Design Integration
WordPress custom theme / template integration
WordPress driven existing website modification
Developing custom themes using HTML5, CSS3, jQuery
WordPress SEO
Improving website looks, graphics, background, images
Converting PSD designs into custom WP templates
Designing bug-free, custom plug-ins/modules/widgets
Buddypress installation and customization
WordPress Customization
Maintenance and upgrades
Custom programming & coding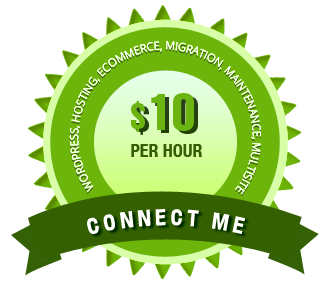 What We Offer:
Dedicated and Flexible Resources
Customized, client-centric solutions
One stop shop for software solutions
Effective communication
Cost Effective solutions
Unique and proven approach to development
Daily reporting, direct communication via Skype or telephone and fast mail response.
There are no hidden costs and we guarantee the quality of our work.No hidden cost is involved,guarantee quality coding.
Robust infrastructure with, uninterrupted internet access and, all available required hardware and software
24 hour replacement of your developer if he is unable to work for any reason
A healthy work environment where your developer solves problems faster through mutual collaboration
WE ARE DIFFERENT:
There are some less than honest companies out there that will treat you great - until you have signed a contract. We are different. We are a small business and understand how to deliver projects that meet or exceed the client's expectations.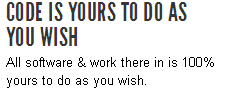 Over the years, I have come to rely heavily on WordPress development team at WPP for projects of all sizes – so much so, in fact, that they have become an essential resource for my company.

Sara Jade, CEO. -

I recommend WPP whole-heartedly. I am an entrepreneur who had an idea for an online portal for Independent Consultants.

SJ Michael Mangalam. -

To whom it may concern, I have had the opportunity , recently, to utilize the services of Malar and her team at WordPress Programmers.

Ted Howard. -

Technical Expertise
Extensive skillset and expertise in most of the leading technologies including HTML5/CSS3, PHP, MySQL, Smarty, AJAX, JavaScript, JQuery, API Integration and Web Services
All of the programmers on our team have at least 4 years of experience programming with many having completed the equivalent of a master's degree in computer science or software engineering.
Project Management
You will receive daily updates on your project.
24X7 Technical support
You will have close partnership with an assigned project manager that is assigned to your project at no additional charge
Frequent communication with your assigned project manager via Skype or Email
Why wordpressprogrammers?
We plan for and make a strategy to achieve your business goals.
We provide a highly collaborative design and development process.
We test your project to make sure that your requirements are fulfilled.
You own all rights to the code we produce for you.
Your satisfaction is guaranteed.
READY TO Discuss?
Please take a moment to send some basic details of what you need done and we will get back to you swiftly.