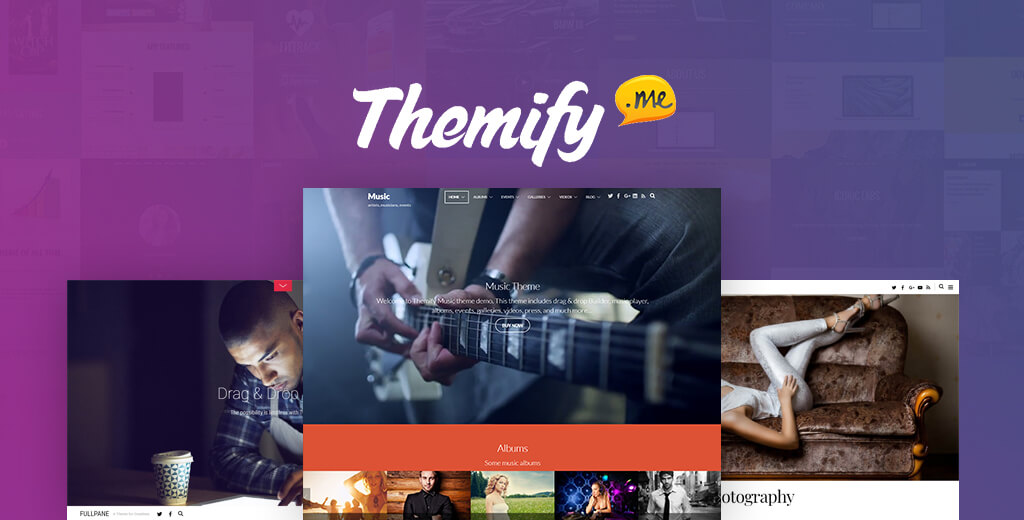 An increasing number of clients approach us with the mandate to hire a WordPress developer for creating web portals online. It may be for different reasons ranging  from e-commerce to blogging to event management. We have noticed a recurring theme among such clients and that is their indifference to WordPress theme development even after our insistence on weaving a strategy around it. We have had the same clients coming back to us, supposedly clueless as to why their website is not performing well enough. We come back to the drawing board and almost always the problem was the improper theme development. The client's website might be functional but that doesn't bring in all the customers they want. A consistent, vibrant theme that aligns with the client business  ideals must be deployed uniformly across the website.
In this blogpost, we aim to make the process of finding or developing the right theme easier by taking a look at Themify. This could help those clients who struggle to find themes by sifting across thousands of them and losing time in the process. Read on to find what Themify has to offer.

The Themify Mission
Themify is basically a WordPress shop that sells a wide variety of themes and plugins. Be it anything – a personal blog or a niche e-commerce store or an education counselling website, Themify has it all. The company proclaims to serve around 95000 business clients in their theme development. In short, the mission of Themify is to provide a one stop solution for clients paying a one flat fee to access everything under the Themify universe. This is especially useful for those lients running multiple clients and want to differentiate them clearly.
With respect to pricing, there are so many options for clients. In addition to the flat price of $59 for individual themes, clients can also avail themselves of 50% discount if they are switching from another theme. Buying the premium version makes sense if clients are looking at the long term as it offers many more plugins and add-ons. There is also a masters club that let gives clients access to themes, plugins add-ons, photoshop files and support at $89 for one year that can be renewed or $249 for lifetime support.

Key Features
There are some key features that underlie every theme in Themify. Firstly, all themes in Themify have a common Themify framework – meaning that clients have the power to customise and control any part of their theme. There is a demo and customisation feature that lets clients to preview and deploy their desired theme to their website within minutes after selective customisations are implemented. What customisations you ask? It can be anything ranging from colours, fonts and icons and so on. Themify shortcodes makes it possible for clients to use them on non-Themify sites with a plugin. But the icing on the cake is that fact that it is compatible with other software such as WooCommerce.
There is a decent collection themes on Themify, not ideal when compared to other WordPress clubs, but it makes up for the unique styles and high standards. Besides having several categories, Themify also has demo for every theme helping clients to visualise how their website will look post deployment. To make their decisions easier, Themify has also provided a lot of information on all themes. There are manay popular themes like Ultra, Shoppe, Landing, Parallax, Split and so on. Every theme has its own purpose and reason and clients would do well to go through each of them. For instance, Parallax would be more appropriate for a professional corporate website.
Aside from themes, Themify also has a set of premium plugins and add-ons. By hiring a WordPress programmer, clients can easily collaborate and round on those plugins that are most needed for their website. In this respect, getting hold of Masters club makes sense. The best plugin of them if the Themify builder that allows for creating layouts with a drag and drop mechanism. Coming to the support part of it, Themify offers extensive documentation for everything it provides – themes, plugins, add-ons. It is also aided by videos in most sections to help beginners to get onboard using Themify effectively.

Having gone through the blogpost, what do you think about Themify? Does it have everything you seek from a theme development perspective? Leave your comments below.
For further queries, contact us through mail.